Just released! Social values and species conservation: the case of Baudin's and Carnaby's black-cockatoos
Submitted by

Gill

on Sat, 05/28/2016 - 23:22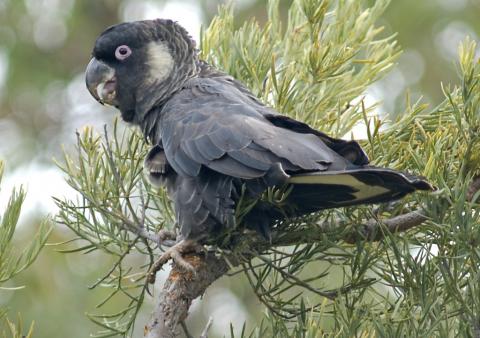 Baudin's black cockatoo (credit: T. Kirby)
Baudin's and Carnaby's black-cockatoos occur only in south-west Western Australia. These two rare, endemic species are almost identicial in their appearance, biology and ecology and both are threatened by habitat loss and human activities. Baudin's is also threatened by illegal shooting. Yet, Carnaby's has received far more research and conservation effort than Baudin's and is of great public interest. We interviewed representatives from the government, non-government, scientific, private and public sectors to ask them, among other things, why Carnaby's should attract significant attention while Baudin's is largely ignored. 
The pdf can be downloaded from here. This article is one of a series exploring how the social context within which recovery efforts occur can affect the success of threatened bird conservation strategies. 
Also, watch A Tale of Two Cockatoos to find out more about the plight of Baudin's.
Ainsworth, Gillian B, Heather J Aslin, Michael A Weston, and Stephen T Garnett. 2016. "Social values and species conservation: the case of Baudin's and Carnaby's black-cockatoos." Environmental Conservation no. FirstView:1-12. doi:10.1017/S0376892916000126. Copyright © Foundation for Environmental Conservation 2016